WORK HISTORY
Aug 2021 – CurrentCommunications Manager, Marketing & StorytellingColor Of Change
As a as a communications manager on the marketing & storytelling team at Color Of Change, I help ensure accurate and diverse representation of Black people in media, end inaccurate and racially-biased local news reporting, achieve meaningful diversity and inclusion behind the scenes in Hollywood, and end inaccurate representations of the criminal justice system on TV. Additionally, I manage earned media + press and assist with special projects and campaigns.
Jan 2018 – CurrentCreative Director & Co-FounderReflct Media, LLC
Film and video production company that focuses on documentary media. We use our platform to give others a voice in the fight for justice and equality, sharing narratives often ignored by mainstream media.
Jan 2021 – Apr 2021Part-Time Instructor (Online)Western Michigan University, School of Communication
As a part-time instructor at Western Michigan University within the school of communication, I teach 2 video production classes: COM 3550: Digital Video Production: Nonfiction and COM 4570: Advanced Digital Video Production. My teaching philosophy: I want to teach students not only the basics of video production, but how video/film can be used as tools for activism. I want to teach students that there's more to the discipline than aiming for Hollywood and big-budget filmmaking. Art with impact has the potential to shift power and catalyze social change through narrative storytelling.
Apr 2021 – Aug 2021Communications + Brand ManagerEducation Design Lab
As the communications + brand Manager at Education Design Lab, I work to operationalize and manage the Lab's communications, branding, and storytelling efforts. Additionally, this role supports in sharpening the Lab's messaging, evolving the ways in which we bring our brand to life, rethinking the way we evaluate impact and the ways in which that contributes to better storytelling, and building a data based infrastructure that will contribute to the Lab's positioning as a thought leader in the higher education, skill credentialing ecosystem. I also play a key role in helping to identify storytelling opportunities, packaging them for external use, and disseminating them to our key audiences.
Mar 2021 – June 2021Communications ConsultantThe Democracy Collaborative
As a communications consultant for The Democracy Collaborative, I work directly with the Vice President of Communications on special projects related to The Democracy Collaborative's web properties, as well as regular content posting; assist in writing, editing and promotion of reports issued during the contract period; assist in maintaining social media sites; assist in preparations for The Democracy Collaborative's capital fundraising campaign; and other communications tasks.
Oct 2020 – Feb 2021Communications ManagerBlack Feminist Future
As the communications manager at Black Feminist Future (BFF), I am responsible for developing and implementing strategies for all communications, database, website, social media, and all external facing messages and collateral to consistently articulate the mission of BFF and build our base of support. In this role, my primary goal is to center our messaging around the experiences of Black women and girls, and ground our messaging in a way that amplifies the power of black feminist leaders, organizations, and movements for the 21st century.
Aug 2019 – Oct 2020Communications ManagerArcus Center for Social Justice Leadership
As the communications manager at the Arcus Center for Social Justice Leadership at Kalamazoo College, I am responsible for the management of all digital communications for the ACSJL. I serve as the ACSJL's principal writer and editor of online content for our websites, electronic news outlets and social media. I also serve as the primary lead on all digital marketing and communications strategies for the ACSJL.
Aug 2018 – Apr 2020Graduate Teaching AssistantWestern Michigan University
Responsible for teaching introductory courses as an instructor within the School of Communication. Classes taught include: Communication & Community Engagement, Intro to Media & Telecommunications, and Film Communication.
Feb 2018 – Mar 2020Media CoordinatorStrategic Community Partners
Responsible for creating all social media content for Facebook, Twitter, and LinkedIn with the usage of photo, video, and graphics.
Jun 2018 – May 2019Communications InternW.K. Kellogg Foundation
Responsible for monitoring the media to help build our monthly media report, reviewing and posting internal news on the Vine, conceptualizing and producing internal and external video content, and photography.
Dec 2016 – Jan 2018InternVarious Organizations
Interned with the following organizations: Overneath Creative Collective, BonBon Networks, ImageStream Creative Communications, Bronco Productions, Rogan Productions, ESPN3, HGTV, TLC, and the Public Media Network.
EDUCATION
2022 – PresentDoctor of Philosophy – CommunicationAmerican University
2018-2020Master of Arts – CommunicationWestern Michigan University
2016Bachelor of Arts – Film/Video/Media StudiesWestern Michigan University
SKILLS
REFERENCES
Dr. Anna Popkova
Asst. Professor, School of Communication/WMU
Contact info. for Dr. Popkova provided upon inquiry.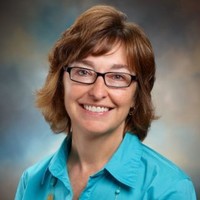 Kathy Reincke
Dir. of Communications / W.K. Kellogg Foundation
Contact info. for Kathy provided upon inquiry.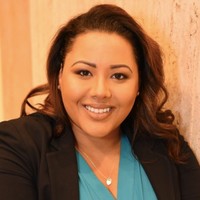 Dr. Chanel Hampton
Founder & President / Strategic Community Partners
Contact info. for Dr. Hampton provided upon inquiry.